Solliciteer
E-commerce Content Specialist
Bolsius is een Nederlands familiebedrijf opgericht in 1870, met ruim 1000 medewerkers in Europa. Wij zijn trots op ons 150-jarig bestaan en vakmanschap! Onze producten worden wereldwijd verkocht in meer dan 50 landen en bestaan uit een breed home deco assortiment van verschillende kaarsen, geur- en deco producten. Wij hebben een sterke focus op kwaliteit, innovaties en groei van het Bolsius merk in de verschillende segmenten.

Bolsius vindt het belangrijk aandacht te hebben voor diversiteit, inclusiviteit en gelijkheid. Elk mens is uniek. Wij willen dat iedereen zich welkom, veilig en geaccepteerd voelt, zeker als werknemer. Zo zijn wij ervan overtuigd dat aandacht voor deze onderwerpen leidt tot betere prestaties, andere perspectieven, innovaties en creativiteit. Wij streven naar een werkomgeving en cultuur waar iedereen zich prettig invoelt en zich optimaal in kan ontwikkelen. Onze kernwaarden zijn MAGIC: Mastering, Accessible, Grow, Inspire en Care. We share the magic of our flame; with all of US. Come and join US!


E-commerce Content Specialist
THE ROLE
The E-commerce Content Specialist is responsible for listing and optimizing new products on E-commerce websites like Amazon & Bol.com. Key aspects of the daily work involve ensuring that our products are presented the best way possible; online with the right product text, images and videos. In this role, the E-commerce Content Specialist aims to maximize our customer experience, brand presence and sales growth on E-commerce websites by manages our product pages so you can easily find them and to improve conversion.
KEY TASKS AND RESPONSIBILITIES
One of the key tasks is listing new products on E-commerce websites, optimizing online product content and performing E-commerce keyword analyses. This also includes creating Amazon A+ content and maintaining the Amazon Brand Stores. The E-Commerce Content Specialist will also be responsible for owning all E-commerce content within our PIM System & setting up automated connections with our E-commerce partners, E-commerce websites, as well as analysing content results & consumer reviews. The successful candidate will also be expected to be able to plan and prioritize tasks and ensure high quality standards.
REQUIREMENTS
The role will suit a graduate with a bachelor's degree in Marketing or Communication or related field, with one year's experience (starter) or affinity with content marketing. Candidates will have the ability to respond with speed and agility to changing consumer and E-commerce trends. Excellent verbal and written communication skills in Dutch & English; other languages are an advantage.
COMPETENCES
Your behavioural criteria will include good analytical and organizational skills, project management abilities and an eye for detail. The successful candidate is proactive, quick to respond and decisive, with the ability to implement strategy. He or she is inventive in their approach to tasks or problems and in generating new ideas. Agility is key in order to respond appropriately to the requirements of different situations. Candidates will display a hands-on and results-driven attitude coupled with creativity to bring new ideas to fruition.
BOLSIUS OFFERS
A challenging role at the heart of an international organization where you will be part of the exiting E-commerce journey that only just had started. E-commerce is growing rapidly so there is a lot to learn and develop. Excellent working conditions, a fun team to work with and personal development opportunities.
INTERESTED?

Send your application with motivation and detailed CV by using our
Online Application Form
. Website:
Go to website
Solliciteer
Acquisitie n.a.v. deze advertentie wordt niet op prijs gesteld.
trefwoorden E-commerce Content Specialist, Vacature, commerciŽle economie, HBO WO, bachelorís degree, Industrie Overig, communication, Noord-Brabant, Schijndel, Den Bosch, marketing, E-commerce websites, sales, content marketing, E-commerce trends, project management , content Specialist, customer experience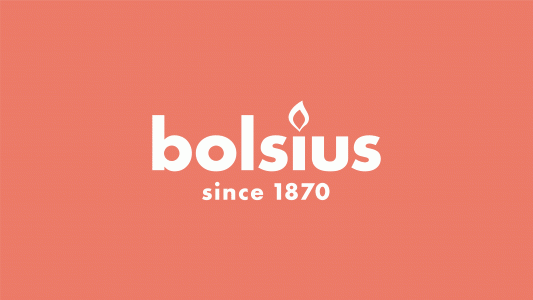 Contact informatie
Bolsius Nederland B.V.
Mabel Moon
Postbus 109
5480 AC Schijndel
Website:
Ga naar website