Solliciteer
Financial Controller
ADVANCE YOUR CAREER WHILE BEING A PART OF BETTER BREEDINGMission
Enables the Management of Staff Departments in decision making processes on the basis of providing in depth financial information and comprehensive financial analyses, budgets, financial reports and making proposals for improvement actions with the aim to achieve the objectives of the department.
Financial Controller
Job description:
Provide annual budgets, financial reports (P&L, cash flow, balance sheets, analyses) and regular financial forecast reports of the corporate staff departments;
Design, implement and review all systems and control processes to ensure efficiency and effectiveness of the finance function;
Ensure appropriate internal controls and processes are in place to prevent fraud and maintain integrity of financial information;
Implement and maintain a correct and accurate flow of financial information, in compliance with all monthly and annual group reporting policies and deadlines;
Advise necessary actions to management to improve financial results and to reach targets as set out in the yearly budget;
Project management of various upcoming Finance projects if applicable.
Do you have the following requirements:
Bachelor Degree in Finance / accounting;
6+ Years of experience in an international business at senior finance level;
Expert level computer skills, MS Office products, primarily Excel and ERP systems, BI tools;
Languages: (Dutch and) English.
Competencies:
Result oriented;
Hands-on personality;
Analytical thinking;
Independent;
Planning and organizing;
High integrity & confidentiality;
Strong attention to detail, ability to juggle multiple projects and deadlines;
Ability to work with diverse cultures;
Strong communication skills;
Ability to cope with changing environment.
About us:
We specialize in laying hens, turkey, swine, aquaculture and traditional poultry breeding, each with its own Research & Development team. By innovating, fine-tuning and optimizing every step of the protein value chain, we are pioneering new ways of feeding the world. Our genetic solutions, customer-focused attitude and balanced breeding programs set us apart from our competition. With the expansion of our breeding programs and the continuous developments in our field, we are always looking to strengthen our teams with people like you.
We are passionate about:
Continuous learning and we encourage our employees to do the same Complex innovations and smart development Our animals, of course.
Now that you know a bit about us, we look forward to hearing your story. If you would like to join our team, please click to
apply
today. Website:
Go to website
Solliciteer
Acquisition? Please don't!
Trefwoorden: holding controller, holding controller jobs, financial reports, financial forecast reports, financial information, compliance, project management, accounting, finance job, poultry breeding, corporate staff departments, balanced breeding programs, financial analyses, budgets, noord-brabant, mill, beugen, heijen, gennep, boxmeer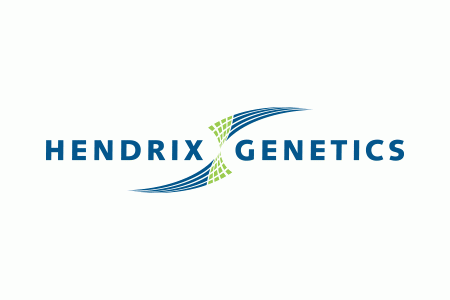 Contact informatie
Hendrix Genetics BV
Brigit Raafs
Spoorstraat 69
5831CK Boxmeer
Website:
Ga naar website